We provide end to end service for all sorts of structural jobs using Awnings and Canopies
More than a decade on Canopies & Awnings fabrication & installation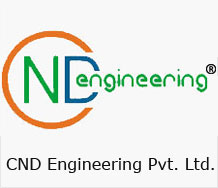 Shadefab, the brand has come a long way. This brand has now become a trademark and is managed and governed by CND Engineering Private Limited, a Kolkata based engineering concern. This brand is mainly focussing on designer shade solutions for domestic and commercial sectors. Now-a-days shade on the top of the roof is almost a very common and essential solution. It protects the roof as well as creates the opportunity to utilize the space in an effective way.

Apart from the rooftop shade development the brand is developing the idea of rooftop restaurant with innovative introduction of daylight solution. The shade or the full enclosure will be a transparent or translucent enclosure where the guests can enjoy the city from the top at any point of the day and night without compromising the comfort of air conditioning environment.

Shadefab also develops an open air restaurant concept where the guest can enjoy the environment and the city from the top. This is one of the most modern and sustainable green architectural structure, called tensile membrane structure. This is also a translucent completely open airy restaurant at the top of the roof.

Shadefab also develops normal car canopy, swimming pool cover, entrance canopy, pergola and lot of other fashionable shades that enhances the aesthetics as well as helps to utilize the space. This brand also develops various types of awnings to full fill the requirements of the domestic and commercial sectors.

Shadefab is fully run by a team of hardcore professionals that includes MS fabricators, SS fabricators, Aluminium fabricators, Glass fabricators, experienced architects and engineers and experienced business leaders. All these professionals are working hard to manage and maintain the brand image of Shadefab that already made a great impact in the industry since inception.
Read More